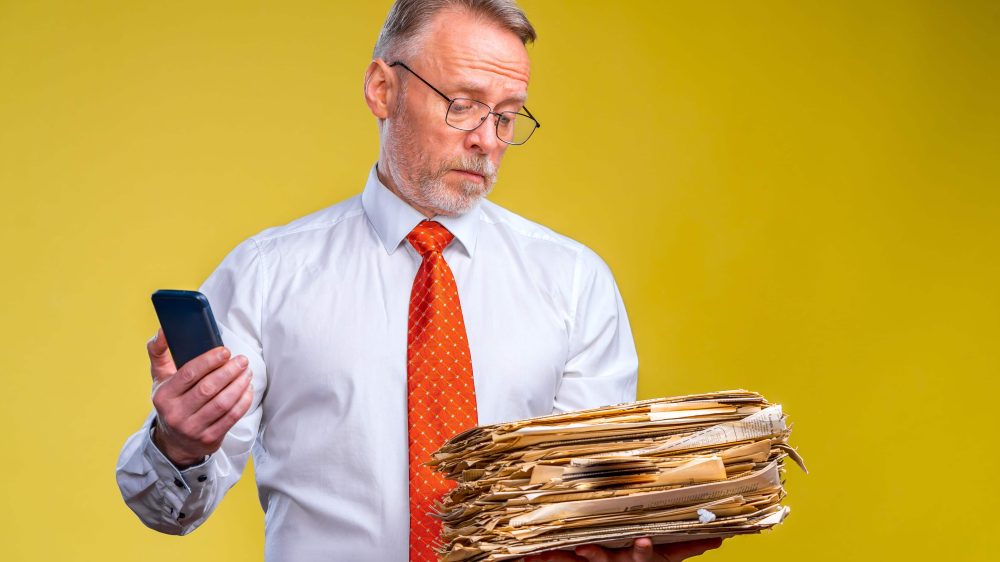 If you were asked to look up certain information in, for example, an insurance contract, how long would it take you? Just remembering which drawer or folder the document is hiding in is likely to be quite a task! Obviously, if paper documents have become obsolete in your personal life or business, a few clicks will be all it takes to find the information you need. Electronic documents are a tool that can help you manage your personal affairs and various business processes more efficiently.
Electronic document signing and verification services provided by Elpako for natural and legal persons. It is a quick and convenient way to check the functionality and security of electronic documents.
Features of electronic document creation
All information related to the specifics of electronic document creation is detailed in the Order of the Chief Archivist of Lithuania on the approval of electronic document management rules. In addition to a number of different requirements relating to the procedures for the production of electronic documents, it is noted that a qualified electronic signature must be used for the validation, signing and, where appropriate, the reconciliation of electronic documents with other legal persons.
Signing electronic documents
Signing documents electronically is a service we are offering our customers to try now! Whether you are interested in electronic signing of PDF documents or electronic signing of other formats (ADOC, PDF-LT, ASiC) – with Elpako, this procedure will be quick and easy, even the very first time. Signing of electronic documents is free of charge for natural persons registered in the Elpako system. For companies that subscribe to our API solution for business at an attractive price, we offer not only unlimited electronic document signing, but also other services related to electronic documents that ensure the efficiency of digital business process management. Any qualified electronic signature instrument valid in Lithuania (Smart-ID app, Mobile-ID (mobile signature), Lithuanian ID card, civil servant card, chip card, USB cryptographic medium) can be used to sign documents via the Elpako system.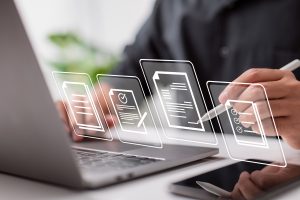 Reviewing and checking electronic documents
Viewing and checking electronic documents – other relevant services related to electronic documents available to Elpako users. If you rarely deal with electronic documents or just want to try out the functionality of our system, you can view up to 5 electronic documents per month for free. Registered users can also perform other necessary actions in the document view window, such as sending an invitation to another person to sign the document (multilateral signatures). To find out whether a particular electronic document has legal standing, it is advisable to use the electronic document verification service, which includes checking the validity of e-signatures, e-seals and e-timestamps in the document. The Elpako system accepts documents in a variety of formats (PDF, PDF-LT, ASiC, ADOC documents) for review and verification, with electronic documents being the most common.
Advantages and disadvantages of electronic documents
Electronic documents and e-signatures are a modern technological solution that, once tested, can no longer be imagined by individuals and companies dealing with large volumes of information on a daily basis. Electronic documents allow efficient management of large volumes of data with significantly reduced human and financial costs, as well as saving time, which is of great value both in business and in private life. Last but not least, signing documents electronically gives you location independence. Even when you are on a vacation in a foreign country or back home after work, you can sign an important document instantly. You are resting while work is moving forward!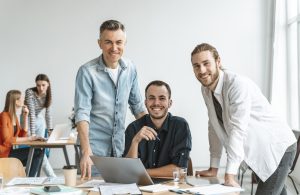 Any changes made to electronic documents signed with an e-signature are visible. It is therefore an effective way to avoid possible document fraud, forgery and other illegal activities. Finally, less paper – less cutting of trees and a cleaner environment for us and our children! Obviously, every process has its shortcomings, which may only emerge as it progresses. However, they would be difficult to distinguish in relation to electronic documents in particular. Yes, computers break down, but if you take care of storing electronic documents securely in advance, you won't have to worry about the risk of losing information: sheets of paper disappear much faster. Yes, electronic documents are a way to learn new things or even a kind of psychological shock, especially for older people. After all, development in both personal and professional life is an inherently good thing, isn't it? Especially as the time it will take to familiarise yourself with electronic documents, their creation and management will soon pay off when you move away from the "waste paper" in your processes. Legislation on electronic document management.